About Us
Corporate Outline / History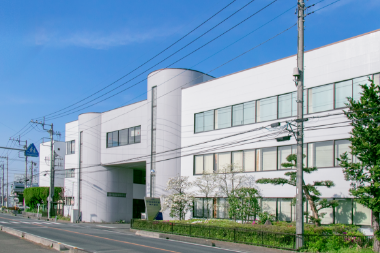 Corporate Outline
Company Name
NGK Chemitech, Ltd.
Address
735, Shimotomi, Tokorozawa, Saitama, 359-0001 Japan
Establishment
December, 1923
Paid-In Capital
200 Million yen (as of March 2022)
President
Shigehiro Yamada
Net Sales
4.3 Billion yen (as of the end of fiscal year March, 2022)
Employees
134 (As of April, 2022)
Business
Manufacture and sales of glass lining products Plant construction Sales of corrosion resistant pumps and valves Maintenance and after-sales service
Shareholder
Wholly owned subsidiary of NGK Insulators, Ltd.
Certifications
<ISO 9001:2015>
Sales, design and development, manufacturing, inspection, shipping and post-delivery services of glass lining products (glass lined containers and related equipment) 1997 Initial certification registration

<Eco Stage 2: 2015>
Design, development, manufacture and service of glass lining products
Initial certification registration in 2018

<ISO 45001:2018>
Design, development, manufacture and installation services of glass lining products (containers and related equipment) Initial certification registration in 2019
Network
Tokyo Sales Office
NishiikebukuroTS Bldg.10F, 3-1-15, Nishiikebukuro, Toshima-ku, Tokyo 171-0021
TEL +81-3-5391-3631
[ MAP]

Nagoya Sales Office
2-56 Sudacho, Mizuho-ku, Nagoya, Aichi 467-8530
TEL +81-52-872-7181
[ MAP]

Osaka Sales Office
Midosujimitsui Bldg.25F, 4-1-3, Bingomachi, Chuo-ku, Osaka 541-0051
TTEL +81-6-6206-5810
[ MAP]

Tokuyama Branch Office
Tokuyama Station Front 218 Bldg. 3F, 2-18,Miyukidōri, Shunan, Yamaguchi 745-0034
TEL +81-834-22-9851
[ MAP]
History
History
1923
Ikebukuro Horo Kogyo Co.,Ltd. was established in Higashi-Ikebukuro, Toshima-ku, Tokyo.
1961
Tokorozawa Factory was built in Tokorozawa City, Saitama Prefecture.
1968
Business alliance with NGK Insulators, Ltd.
1971
Entered the chemical plant design and construction business.
1989
NGK Chemitec Corporation established as a maintenance service company
1989
Glass Lining Maxblend agitation tank developed and commercialized
1997
ISO9001 quality management system certified (registered for inspection)
1998
Developed and commercialized the world's first antistatic glass lining (NS-GL).
2001
Technical cooperation with De-Dietrich, France
2004
ISO 14001 environmental management system certification (audit and registration)
2007
Developed and commercialized the world's first Na-free glass (NF-GL) for the electronics industry.
Development and commercialization of new concept Neutral Color Glasses (NC-GL) for pharmaceutical industry.
2012
Development and commercialization of the world's first highly thermally conductive glass lining (NEO-GL)
2018
Registered the first certification of Environmental Management System (Eco Stage 2: 2015) .
2019
First certification of occupational health and safety management system (ISO 45001: 2018)Ltd. merged with NGK Chemitech Co., Ltd. and changed the company name to NGK Chemitech, Ltd.