Products
Chemflow Pump EB-Series
Features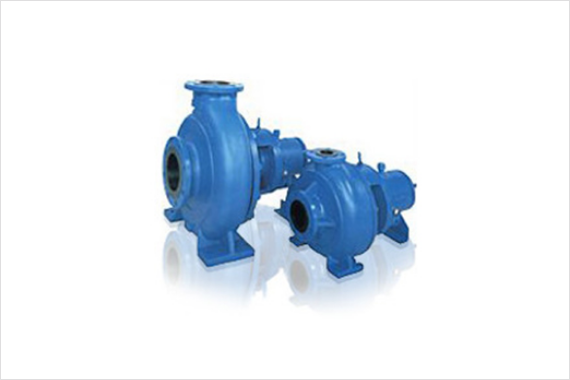 Corrosion resistance

The wetted parts such as casing and impeller are lined with thick PFA, which provides outstanding corrosion resistance against all acids, alkalis, and organic solvents, with no elution of organic substances or ions.

Durability

The PFA liner and metal armor of the wetted area are mechanically bonded to prevent liner separation and stress cracking.

Pressure and heat resistance

The FCD-S (ductile iron casting) armor is mechanically bonded with a thick PFA liner, so it can be safely operated at a working pressure of 16kg/cm2G and an operating temperature of 150℃.

Operability

The system complies with international standards (ISO2858) and new JIS standards, which not only facilitates plant design, but also makes it more compact. In addition, the back-pullout structure allows parts to be replaced and serviced without removing the piping, making maintenance extremely easy.

Compatibility

NGK pumps that comply with international standards demonstrate full interchangeability of parts, and parts are shared with ET-type ceramic pumps.

Pump performance

Excellent pump efficiency reduces running costs. In addition, the pump specifications conforming to ISO standards allow the selection of a reasonable model in the wide range up to maximum flow rate of 5 m3/min and maximum head of 90 m.
Caution
This product is among the restricted product types listed in Appended Table 1 of the Export Trade Control Order. Export requires export permission based on the Foreign Exchange and Foreign Trade Act and other relevant laws.