Products
Ceramic Pump EZ-Series
Features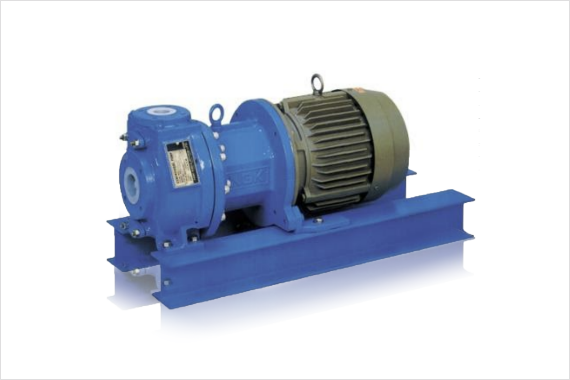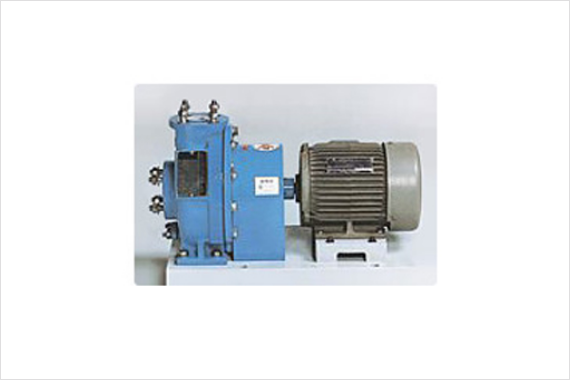 Excellent sealing performance

This centrifugal pump has no shaft seal, making it ideal for pumping liquids where external leakage is unacceptable.

Excellent corrosion resistance

Since the wetted parts are made of ceramics, they have excellent corrosion resistance to most chemicals and do not elute ions. Furthermore, there will be no permeation and organic solvents will not deform it's body.

Excellent performance

The can, rotor cover, and other important parts being made of fine ceramics (partially stabilized zirconia), it can be used at temperatures up to 140°C and pressures up to 11kg/cm2. In addition, the use of ceramic cans eliminates overcurrent heat loss due to the rotating magnetic field and improves efficiency by 7-10%. (Compared to metal cans)

Excellent performance with slurry media

The hardness of ceramics and the unique flushing structure of the bearing allows slurry to be transferred.

Fully equipped protection devices

A dry running prevention device to prevent problems during pump operation and the bearing wear detection device to constantly monitor bearing wear offered as option.
Caution
This product is among the restricted product types listed in Appended Table 1 of the Japanese Export Trade Control Order.
Export requires export permission from the Japanese relevant governmental authority based on the Foreign Exchange and Foreign Trade Act and other relevant laws of Japan.